How Professional Pest Control Can Save New Jersey Business Owners Time And Money
July 30, 2023
Bottom line: New Jersey pest control services can save business owners time and money. What we're going to do today is explain how and why. Heritage Pest Control is proud to serve local New Jersey businesses with our commercial pest control, but before we talk about what we offer, let's get into why it's so important to check for pests regularly and have pests removed as quickly as possible.
We'll start with some of the most common pest types you'll run into.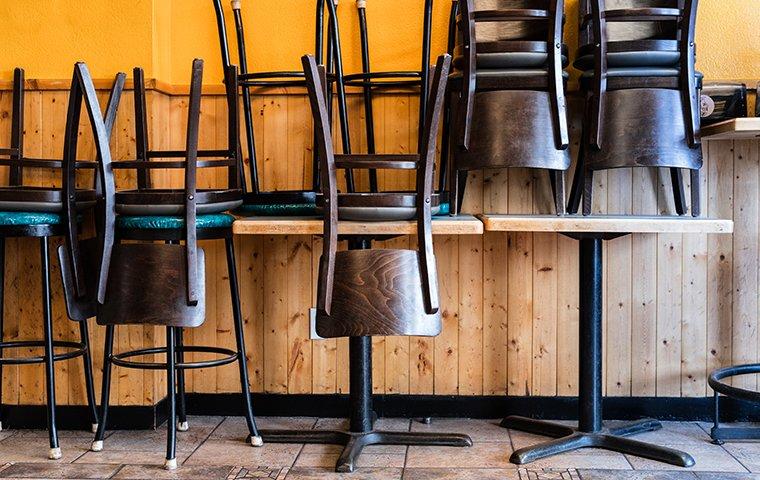 The Top Pests That Affect Area Businesses
Here in New Jersey, we get all kinds of pests, and certain types of pests can be a real threat to local businesses. These are some of the most common pests that damage businesses or interrupt operations:
Bed bugs
Pest birds
Raccoons
Squirrels
Rats
Mice
Termites
Cockroaches
Each of these pests brings its own threats to your business. Bed bugs, of course, spell disaster for a quality hotel, and termites can ruin your property from the inside out. Commercial restaurant pest control is especially important, since cockroaches can deter customers from coming into your business or even lead to a total shutdown.
Across the board, pest problems shouldn't be taken lightly. It's especially dangerous to assume that pests aren't currently present in or around your business. That assumption may seem casual in the moment, but if pests are already wreaking havoc on your business, then they can translate to some serious costs in the long term.
The Hidden Costs Of Ignoring Pest Infestations In A Business
Not only can pests in New Jersey cause costly damage to your business property itself, but the presence of an active pest infestation can also lead to revenue loss once your customers realize what's going on. In addition, restaurant pest control is an absolute must to meet health and safety standards. But it goes much further than that. A 2014 survey determined that pests cost U.S. businesses approximately $6.8 billion in operating costs and lost revenue to the tune of $13.2 billion. 90% of the businesses participating in the survey said they had dealt with a pest problem over the previous five-year period.
Even successful businesses need to eliminate unnecessary overhead, and especially in difficult economic conditions, revenue needs to be maximized to ensure continued success. This brings us to the importance of taking preventative steps against pest infestations.
The Time-Saving Benefits Of Regular Pest Inspections
We think most people would agree that problems are easier to solve in the early stages. Pest inspections are all about looking for and identifying pest problems before they become serious. The good news is that pest inspections are quick, and if they're performed on a regular basis, then any pest problems they turn up are likely to be in the early stages.
Time is money, and quick, efficient commercial pest control services help your business get back to full operating efficiency as soon as possible, saving your business both time and money. Make a habit of scheduling regular pest inspections as an active, preventive measure to keep all types of pests far away from your business.
Professional Pest Control Is A Smart Investment For Businesses
At Heritage Pest Control, we offer both residential and commercial pest control in New Jersey. For our quality commercial pest control, we service a wide variety of businesses and commercial properties, including office buildings, schools, hotels, warehouses, and nursing homes, using environmentally friendly pest control solutions to keep your business operating at its best.
Ignoring pest problems can lead to serious consequences for your business, especially in terms of operating costs and lost revenue. If you're already dealing with a pest infestation, we can help you out, and if you want to head off problems at the source, we can help with that, too. Contact Heritage Pest Control today to discuss pest control options and to schedule a visit.