How To Get Rid Of Bed Bugs In New Jersey The Easy Way
September 9, 2022
Have you ever heard of bed bugs? Some people have never dealt with these insects before. If you are one of these people, you are lucky. Bed bugs are among the hardest pests to deal with. Today we will be discussing how to get rid of bed bugs in New Jersey and offering you some solutions to remove these pests. If you do not have time for research and just want to get rid of these pests, fast, call us today. Our experts at Heritage Pest Control would be happy to inspect your home for bed bugs and offer a solution to give these "bad" bugs the boot.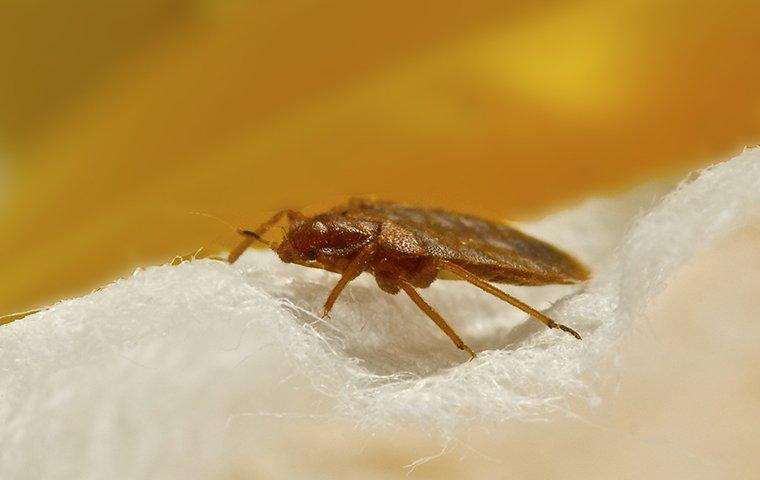 Help! Is This A Bed Bug?
There are many pests that bite people here in New Jersey. Bed bugs are among the few that will do so while people are asleep. In fact, waking up with bite marks on your skin is one of the first signs of bed bugs. It is important, however, that you know how to identify bed bug bites from other common pest bites. Bed bug bites run in a straight line or zig-zag pattern, while other pest bites will be more erratic and irregular. Some other common signs to look for include live bed bugs, specs of reddish-black fecal droppings, shed skins, and bed bug eggs. Look for these signs around your bed and in cracks, crevices, and other hard-to-reach areas around your home.
Just One Bed Bug Or A Full Fledged Infestation?
You may already know this, but bed bugs get into homes by riding on items that people carry like backpacks and used clothing. If you notice a small bed bug indoors, one of two things could be true. Either it is the start of an infestation and is looking for a more permanent place to live, or it is one of many bed bugs that is living inside the recesses of your home. The only way to tell for certain is by investing in a professional inspection. At Heritage Pest Control, we do not just offer comprehensive bed bug control, we also help homeowners identify these pests. Let us pay your home a visit and help you understand your risk of being bitten at night.
Three Easy Ways To Get Rid Of Bed Bugs
Bed bugs among the most difficult pests to identify and control. For this reason, researchers have developed a few different approaches to eliminate these pests. The three main bed bug pest control methods you will find locally are insecticide treatments, fumigation services, and heat treatments. Insecticide treatments are used in targeted areas and can keep bed bugs out of your bed for a few weeks to over a year. Fumigation works by covering a home with a tent or sectioning off rooms and then pumping in a gas that is lethal to bed bugs. Heat treatments use a similar method but use heat instead of gas. Which method you use for your home will depend on the size of your infestation and what your pest control expert recommends.
Professional Bed Bug Control In New Jersey
If you are looking for how to get rid of bed bugs, you are in the right place. The experts at Heritage Pest Control understand these night-biting pests and offer comprehensive service options to remove them from area homes. It all starts with a thorough bed bug inspection.
Call today to learn more about our services and find a time to have your home treated for bed bugs. Let us show you why we are considered one of the best companies for pest control in New Jersey.