Killing Bed Bugs Takes A Team Approach
October 31, 2011
The northern New Jersey area has been a prime problem area for bed bug infestation for a long time. These New Jersey pests are hard to eradicate and they will resist almost any efforts of elimination. You need an expert in pest control if you have this problem. There have been reports of do it yourself approaches that have backfired. In one extreme case the CDC has reported a woman died of respiratory failure after dousing her home and herself in pesticides to rid herself of the problem.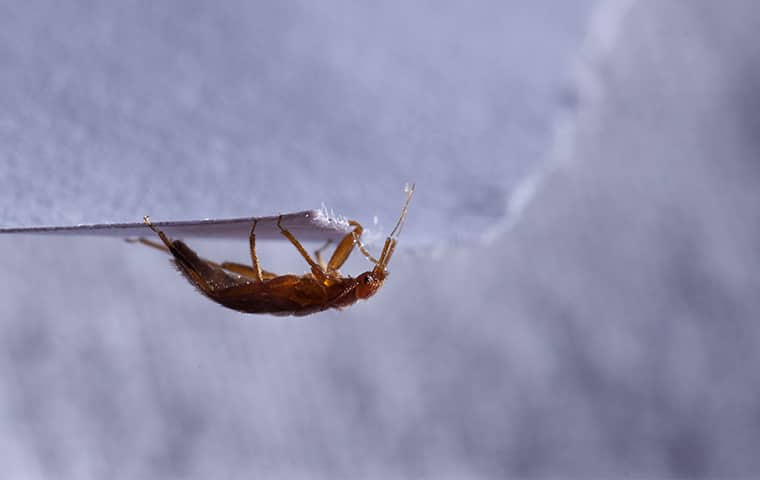 If you find evidence of bed bugs you need to call the New Jersey pest control experts to help you with this problem. Evidence can be the appearance of a linear rash on your body after a number of bites and small dots of blood on bed sheets. The bugs may be crushed by your body and found on the sheets. These creatures hide in box springs, and cracks and crevices of the walls and windows in your bedroom. The pest control professional will need your help to get rid of these pests once and for all.
The New Jersey pest control technician has the most effective pesticides available for the eradication of bed bugs, but the team approach will be needed. The homeowner should prepare the room as if it is to be painted. Drapes and clothing should be removed in plastic bags. A detailed description of the preparation is available on our website.
The pest control technician will need three visits to make sure there has been a complete eradication. This is due to the fact that the eggs are practically microscopic and some may have hatched to produce new larvae. Once the pest control professional has made their third and final visit you can feel confident that the suffering caused by this infestation is through. Contact Heritage Pest Control today for your bed bug solution!