Are The Termites In New Jersey Dangerous?
February 15, 2021
Every homeowner has questions about termites, especially those of us who live here in New Jersey.
It's no wonder, either. Termites cause over five billion dollars' worth of damage in households worldwide. In the wake of all this destruction, one thing is clear: Not understanding the enemy will be your first mistake. Find out just how dangerous termites in New Jersey are with the folks at Heritage Pest Control.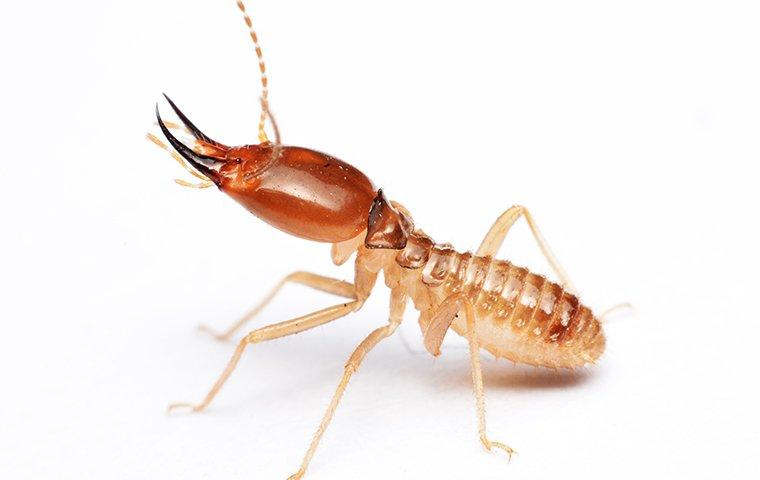 What Are Termites Like?
Termites are small insects that live in colony-run hives managed by a queen. They prefer nesting in moist soils and rotted wood, and enjoy staying hidden from any predators or passing persons. Termites spread their colonies by raising alates once a year. Also known as swarmers, these winged termites must find both a mate and a new habitat within a few short weeks, building a colony of their very own.
Are Termites Harmful?
Where do we begin? Termites eat through walls, floors, ceilings, and wooden support beams with ease, using the stored glucose to feed their large colonies. They have not been proven to spread any serious diseases, but their presence alone may cause significant allergies and reactions in at-risk individuals. Worse, their lingering presence in the home may create an enormous amount of stress and fear for the homeowners in question.
How To I Spot Termites?
Termites may be small in stature, but the things they leave behind are certainly not unnoticeable.
Termite species are best spotted by:
Mud tunnels running up walls or across floors. You are more likely to find these structures out in basements and garages.

You will see 'Frass' or thin sawdust piles around small holes in the wall.

Odd stains will be around the walls and ceilings that look like water damage.

Doors or windows may fail to fit correctly (such as getting stuck).

Soft clicking or rustling sounds may be heard coming from inside the walls.

These are excellent guidelines, but it should be mentioned that a true termite infestation can only be confirmed through professional analysis.
How Do I Prevent Termites?
Prevent termites from entering your home in the first place by enforcing significant prevention steps such as the ones below:
Mitigate household moisture levels with a dehumidifier, desiccant bag, or proper household repairs.

Remove soil to wood contact from the outside of the house, taking care to remove mulching from around the foundations of the home.

Move all firewood piles away from the house, and store them no less than 25 feet away from the home.

Ensure that all cracks, gaps, and tears about the house are sealed with waterproof material. Caulking is usually the best tool for the job.

If you are still concerned about termites, it will be important to seek a second opinion in the form of a qualified pest inspection. Call Heritage Pest Control today!
What Do I Do If I Already Have A Termite Infestation?
If you do spot any of the signs of termite activity and have already implemented the best prevention practices, it will be wise to contact a professional eliminator right away. Heritage Pest Control is your New Jersey leader in termite mitigation and elimination. Our 30 years of pest experience and generations of pest control expertise allows us to make short work of any form of infestation.
With complete pest coverage offered between service visits and regular visitations and inspections, termites in your New Jersey home simply don't stand a chance. Submit your contact information online to reach an agent right away. With Heritage Pest Control, you're always in good hands. See for yourself by calling us at your earliest convenience!