Quality Commercial & Residential Pest Control For Paterson, NJ
As one of the largest communities in New Jersey, the city of Paterson sees a lot of action. The Passaic River runs through the city and gives residents opportunities for urban kayaking and picturesque sights. Paterson is also home to a famous Little Italy and many other eclectic neighborhoods. The addition of close proximity to Manhattan and the boroughs makes Paterson an ideal place for people who commute to work. But as is the case with all cities, there is never a shortage of pest problems around every turn.

At Heritage Pest Control, we deliver reliable pest control in Paterson that can handle whatever the day brings. We have been serving our community with pride for more than 30 years and we continue our unwavering dedication to this day. All of our technicians are thoroughly trained and vetted, and are also state-licensed. Each of our service offerings is minimally invasive and we opt for eco-friendly products that have been approved by the EPA. For more information on our services and to schedule your initial inspection, please call us today.
Residential Pest Control In Paterson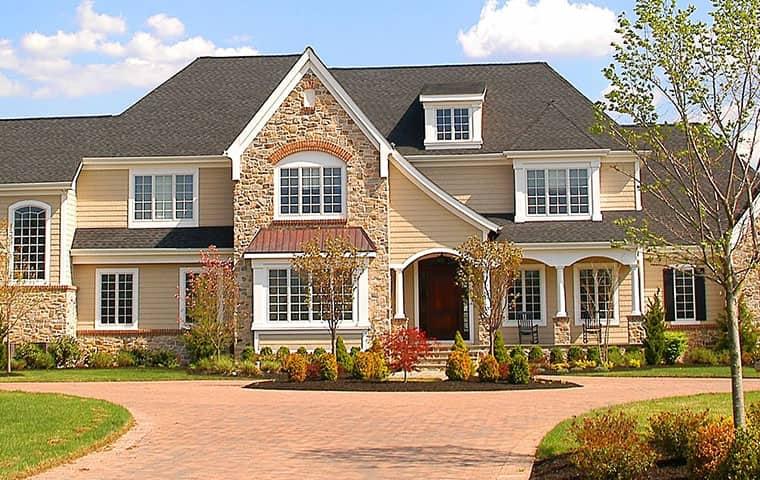 When it comes to keeping pests out of your home, look no further than Heritage Pest Control. Our pest control in Paterson has been trusted by countless homeowners since 1989 because we are meticulous and each of our technicians is a master in their field. All of our team members are state-licensed and attend regular educational seminars. We also follow Integrated Pest Management and use only green, eco-friendly products when treating your home.

Our All Green treatment option ensures the lowest impact service possible while still eliminating and preventing your pest concerns. In order to keep your home pest-free throughout the year, we offer a variety of triannual plans that all come with a one-year service warranty. To learn more about our residential pest control services, call us today.
Paterson Homeowner's Comprehensive Guide To Rodent Prevention
Preventing rodents can be a challenge in cities like Paterson; however, homeowners should try these effective tips to increase their chances of a rodent-free home:
Fill in openings. To start, look for loose doors and use weatherstripping to make them snug. It's also key to fill cracks in foundations with caulk, steel wool, or wire mesh.

Address leaks. Issues with water are some of the biggest attractions for rodents, so be sure to fully turn off faucets, showers, and baths after using them. It's also key to keep crawl spaces free from water build-up.

Be meticulous about food. Rodents love food in any form, so make sure that leftovers get stored in sealed containers, take out the trash often, and clear away any crumbs.

Ask for help. The most reliable way to prevent rodents and to get rid of active problems is with help from a pest expert.
For more information on rodent control, call Heritage Pest Control today.
Commercial Pest Control In Paterson
At Heritage Pest Control, we have been committed to helping local businesses stay pest-free with pest control in Paterson for more than 30 years. Each of our technicians is state-licensed and receives routine training so that we can always deliver the best service. In order to protect your business, the community, and the environment, all of the pest control that we provide utilizes eco-friendly, EPA-approved products and methods. Because we have a lot of pest knowledge, we're able to work with businesses like schools, warehouses, stores, hotels, and nursing homes.

To keep your property pest-free, we offer programs like our general pest control plan, bed bug inspections and treatments, humane wildlife control, rodent exclusion, and Wood-Destroying Insect Reports. For more information on our commercial pest control solutions, please call us today.
What Paterson Property Owner Ought To Know About Effective Tick Control
While ticks are often thought of as rural pest problems, that's far from the truth. Ticks are parasites that get transported via their chosen host, which can take many forms. Many times, ticks opt for wildlife animals like pest birds and rodents, but other times, they use family cats and dogs or even personal belongings. This fact means that in order to keep ticks away effectively, residents simply must limit the presence of wildlife around their homes.

Another key way that people can deter ticks is by talking to their vets about year-round tick control. One of the most common ways that dogs pick up ticks is by visiting the dog park, which is a very common occurrence for metropolitan dwellers. Tick season is also longer than people might think, as it spans from spring through fall. This is why it's always important to inspect personal belongings after being outdoors, especially around places like parks. For an additional layer of protection with professional tick control, call Heritage Pest Control today.
Contact Us for Pest Relief
Complete the form below to request your service.