No Matter Your Pest Problem, We Have the Solution!
Whether you choose one of our triannual programs for year-round pest management or are looking for a one-time service to eliminate a particular pest problem, the team here at heritage Pest Control can help. Don't wait, call today!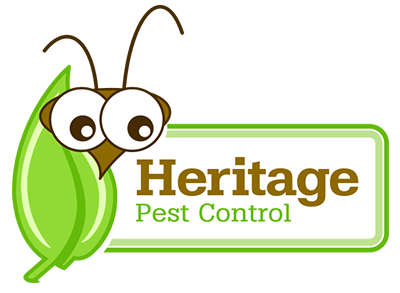 Are Termites Dangerous?
Termites are dangerous pests. Though they pose no direct danger to people, they are responsible for extensive and costly structural damage. Termites are responsible for causing more than 5 billion dollars in damage across the country each year. Termite damage isn't typically covered by homeowners' insurance, as their damage is generally viewed as preventable. Termites enter homes "silently" and can work for months, or even years, without detection. They work on the inside of the wood they have invaded leaving the outside looking "normal". More times than not a termite infestation isn't discovered until their damage is extensive. Don't know if you have termites? Call today and ask about our termite inspections!
How Our Approach To Termite Control Can Help!
We understand that every home, and every termite infestation, is unique. At Heritage we like to take a custom approach to the problem depending on your situation. One thing never changes; we warranty our protection! Curious as to which option is right for you? Don't worry, we have laid them out below. If you don't see what you are looking for, call today and one of professionals will be happy to discuss a treatment program specific to your home.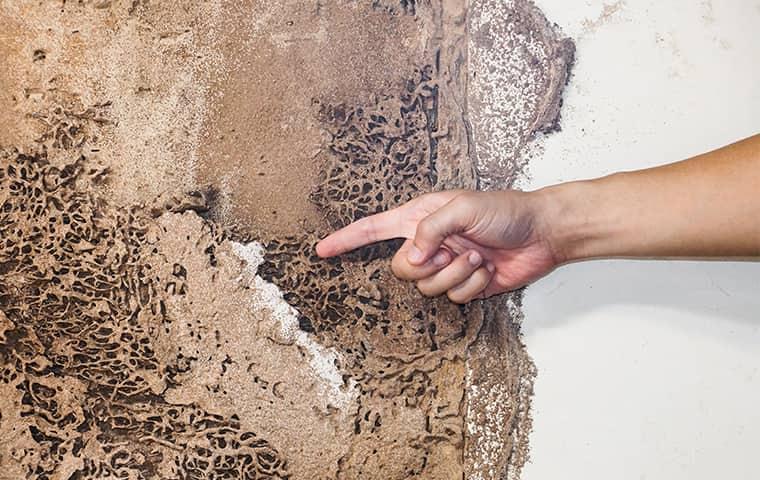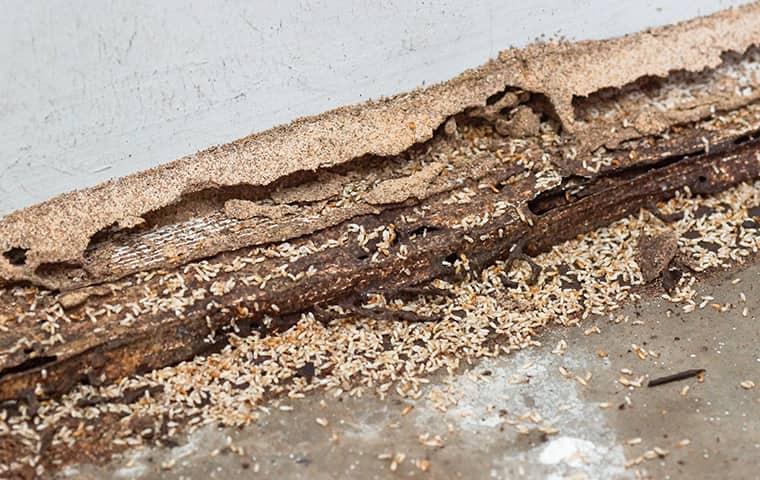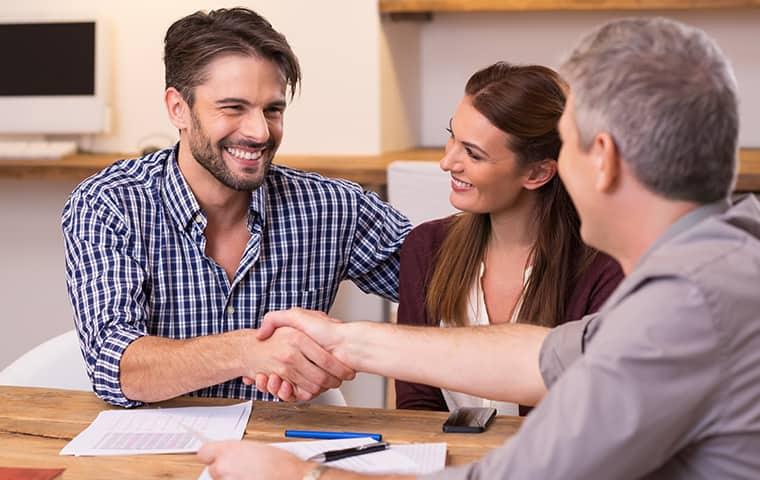 Inspection
We will complete an interior and exterior inspection of your home to gain an understanding of your termite infestation.
Treatment
Our trained professionals will come up with a treatment process that is right for you, depending on the infestation.
Our Guarantee
We warranty all of our work! You can have a peace of mind when you choose Heritage Pest Control for your pest problems.
Termite Treatment Options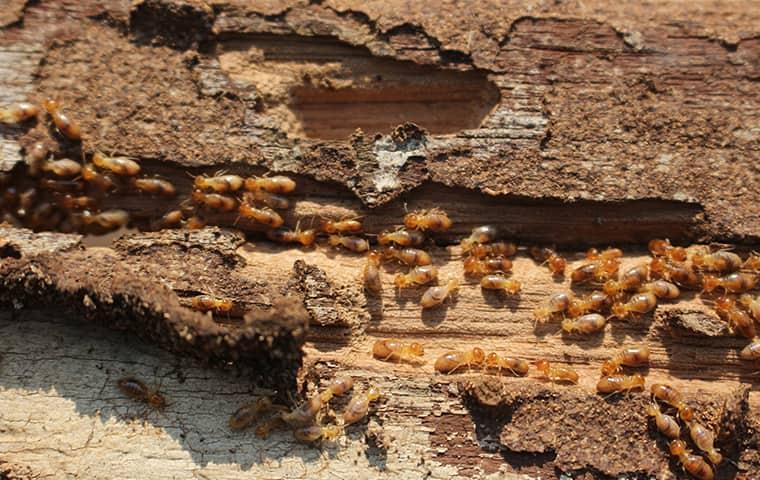 We understand that not every treatment is right for every homeowner. That is why we offer different methods to accommodate all situations and all homeowners.
Traditional Liquid Applications
Heritage Pest Control will apply a liquid Termidor (a proven liquid Termiticide) in the following manner in order to establish a barrier around the home.
Exterior
We will dig a trench (approximately 4 inches), in the soil adjacent to the foundation and rod the termiticide into the trench driving it down 3-4 feet. When completed we will fill the trench back in with untreated soil. If there is any cement or black top around the exterior of the home we will drill 1/2 inch holes to apply termiticide with a special rod to treat the soil below. When completed we will patch all holes with corks and cement.
Interior
In some cases it may be necessary to treat certain interior areas of the home or building when active mud trails are found inside the foundation walls. Examples of interior areas that may need treatment would be:
Garage slabs
Crawl spaces
Interior foundations
Interior slabs
In most cases if interior treatment is needed it would be a spot treatment in the problem areas only.
Exterra Termite Baiting System
Heritage offers a green termite baiting option for sensitive properties or environmentally friendly customers and works as follows:
Heritage installs termite bait stations into the soil around the home or business approximately every 10-15 ft with 6 wood shims in each station. We then check the stations on a quarterly basis and monitor when the termites start eating the wood shims we insert into the bait station. The termites will gradually transfer from the shims to eating the bait and begin the process of colony elimination.
Heritage Pest Control takes pride in our work. If you have a termite infestation or are seeing signs of one, call today!
Get Started With Heritage Pest Control Today
For comprehensive pest control services for your home or business, reach out to us at Heritage Pest Control!