Reliable Pest Control Services For West Milford, NJ Homes & Businesses
A suburb of New York City, West Milford is a small town in northwest Passaic County. Sprawling over 75 square miles with lakes and forests, residents can live and work in a rural community near the city. It's the ideal location for people looking for the best of both worlds.
Many people move to West Milford for space, but the trees and water also draw various pests. However, these annoyances don't stay around forests and lakes; they often infest homes. When they get into buildings, they can cause damage and spread illnesses to occupants. Fortunately, West Milford pest control professionals can eliminate these problems.
Heritage Pest Control is your go-to source to resolve any pest infestation. As a local company, we know the pests in West Milford and how to resolve the situation.
Residential Pest Control In West Milford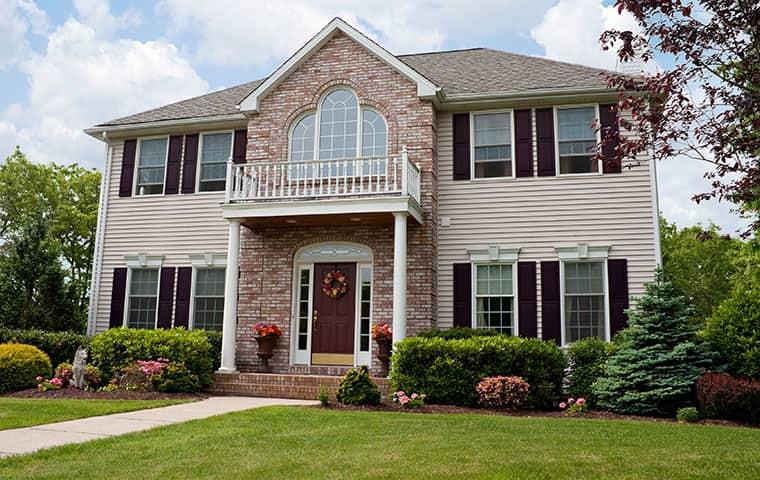 Pests are among the top concerns for West Milford homeowners. When these creatures invade your home, they can cause damage and spread illnesses to your family. The longer you wait to evict these unwanted guests, the more of a threat they are to your household. Residential pest control in West Milford can eliminate an infestation to protect your family.
We offer four triannual plans to satisfy your pest control needs, and the best option depends on the pests in your home. Our technicians will visit in the spring, summer, and fall to inspect and spray your house. We can also remove wildlife, rodents, and termites from your home. In most cases, we recommend liquid treatments because they work quicker, but we can use bait stations if needed or requested.
Our service comes with a one-year warranty, guaranteeing our treatment. Call us today if pests make their way into your house.
Commercial Pest Control In West Milford
Pests can have a significant impact on your business's bottom line. They can cause damage to your facility and spread pathogens to employees and customers. Additionally, the sight of pests around your business can negatively impact its reputation.
When pests get into your warehouse or office building, Heritage Pest Control is here to help. We offer four commercial pest control plans, including spring, summer, and fall visits. We specialize in birds and bed bugs but can also rid your commercial facility of insects, bees, rodents, and wildlife.
We recommend liquid treatments because they're quicker, but place bait traps upon request. Our plans are guaranteed, and we can reservice your facility if needed, arriving within 24 hours. Give us a call if pests have invaded your business and get started on our effective commercial pest control services in West Milford.
Why Annual Termite Inspections Are Worth For West Milford
Termites in West Milford can cause as much damage as any other pests, living in soil and infesting wood. These dangerous insects build mud tubes through to their destination, which often is a wooden structure. Annual termite inspections protect your property from suffering significant damage over time.
When termites make their way to a building, they tunnel through the wood, impacting its structural stability, typically causing damage in hidden areas and over an extended period. As a result, they might be in your home or business well before you realize they've arrived.
Some prevention steps can help keep termites away, but they still might find their way inside. Fortunately, an annual termite inspection will cover your property to ensure these harmful creatures aren't nearby. Termite inspectors look for the following:
Termite activity
Termite damage
Conditions that attract termites
Termite entry points
Ordering an annual termite inspection enables you to avoid potential damage. Contact us to protect your home with a professional termite inspection.
The Best Way To Keep Fleas And Ticks Away From Your West Milford Home
Fleas and ticks are potential problems for any West Milford homeowner. These pests typically find their way into houses by catching a ride on pets. They carry various diseases and can spread illnesses to pets and people through bites. The best way to avoid these problems is to keep them from getting into your home in the first place.
Fortunately, there are some things you can do to prevent fleas and ticks from getting into your house. Some flea and tick prevention tips include the following:
Keep grass cut short.
Keep pets on year-round flea and tick medication.
Build a fence to keep wildlife off of your property.
Inspect objects before carrying them into your house.
Vacuum regularly.
While these tips will decrease the chances that these dangerous insects will get into your house, they're not guaranteed to work. Once they enter your home, they can quickly spread, putting your family and pets in danger.
At Heritage Pest Control, our technicians have the tools and knowledge to eliminate flea and tick infestations. We'll spray your home with a liquid product for quick results, protecting your family. Our triannual plans allow us to return each spring, summer, and fall to ensure your house is free of these nuisances. Call us today if fleas or ticks are in your West Milford home.
Contact Us for Pest Relief
Complete the form below to request your service.